Nissan Qashqai e-POWER: Last step before all-electric drive
397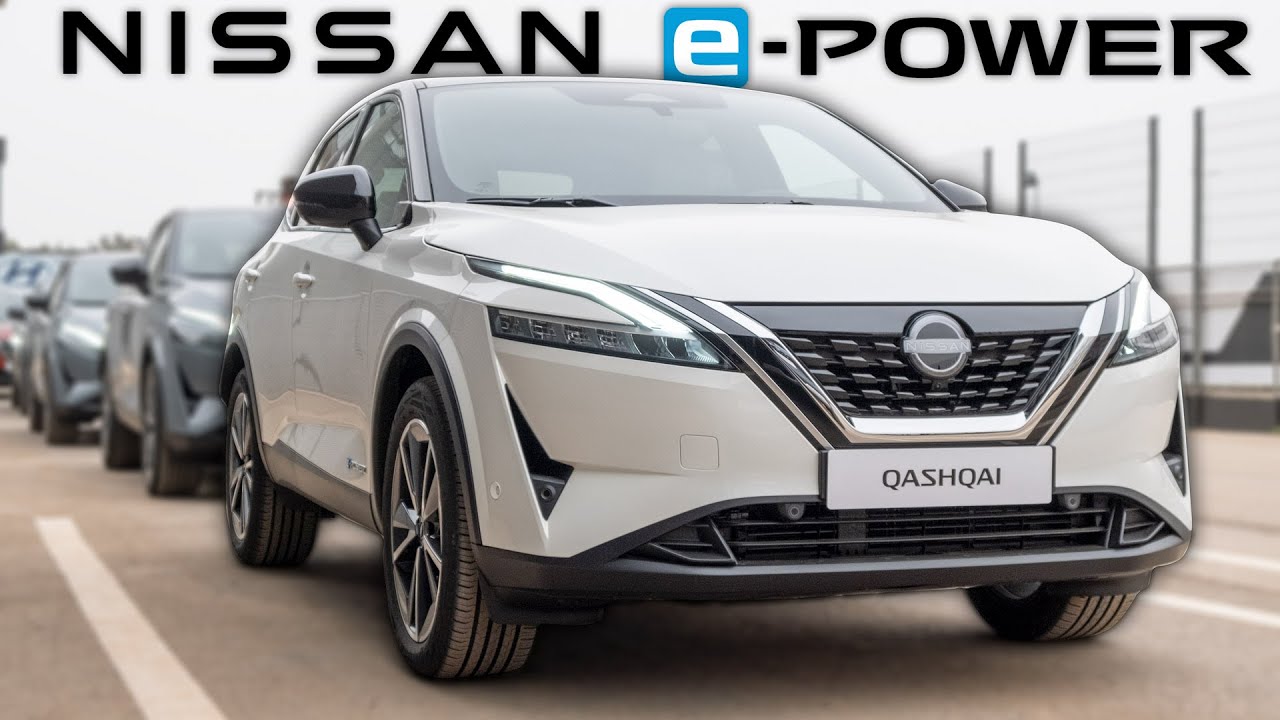 If there is a car company in the world that can and should be called the pioneer of the idea of electric mobility on a global and mass scale, then it is certainly Nissan. The pioneering 100% electric and first-of-its-kind affordable LEAF model for the industry continues to generate interest, with sales now approaching the 600,000 mark since its launch in the brand's home market in 2010.
It can already be said without any doubt that the future of personal mobility lies with electricity. In some places this is already a reality, in some places not so much, but the road, especially in Europe, is paved and the direction is invariably connected by an electric charging cable.
There are currently hundreds of different all-electric powertrains on the global market, many of which offer a smart solution for everyday mobility. There are also electric cars that promise peace of mind in freer movement outside the city and on high-speed roads, with price offers for almost every consumer taste and budget.
At present, the main factor, especially in countries with adequate charging infrastructure and possible tax policies to support the purchase of an electric vehicle, remains (un)justified when making a final decision to purchase a 100% electric vehicle (BEV). the uncertainty inherent in any such sudden and drastic change in the performance/transmission and overall performance of a well-known and time-honored product such as a car.
In the case above, the main questions remain "How does it charge?", "How far can I drive", "How expensive is it?", "Does it drive differently?" and the like.
To answer these questions and more, and to offer an interesting and in-between mobility option between combustion engine and 100% electric vehicles, Nissan developed the e-POWER electrified drive system a few years ago.
Nissan models equipped with the e-POWER drive system are extremely popular in the brand's home market, as they are part of the equipment modifications for a wide range of models - from the compact Note to the all-new generation X-Trail, even becoming an exclusive type of drive for a large number of them.
Nissan sees its e-POWER models, which also came in all-wheel drive last year, as a transitional option that will prepare consumers for the 100% electric future of their personal or rental vehicle.
But what is hidden under the designation e-POWER?
The Nissan e-POWER drive system is an electrified solution in which two or four wheels are driven solely by electricity. Leaving aside for a moment the already low noise levels of the built-in internal combustion engine, the Qashqai e-POWER feels, drives and drives like a fully electric vehicle. But without that typical first contact with a BEV car, anxiety and uncertainty about charging it.
The Qashqai is Nissan's first market offering in Europe and will be available (from September) with an electrified e-POWER drive system. It won't be the last as the brand has announced that the new X-Trail will also be offered exclusively with this type of drive.
In Qashqai e-POWER, the drive system is filled with a specially designed 1.5-liter three-cylinder gasoline turbo unit capable of generating a maximum power of 156 horsepower, a compact battery module, a generator, an inverter, which, based on current conditions and driver requirements, distributes energy to wheels, a battery or both, and an electric motor with 140 kW (190 hp) and 330 Nm of torque.
This is the last block, which is entrusted with the responsible task of driving. The internal combustion engine is loaded and spins up depending on the requirements set by the driver, as well as the current charge of the built-in battery.
With a top speed of 170 km/h and the ability to accelerate from 0 to 100 km/h in 7.9 seconds, the e-POWER modification of the Nissan Qashqai, which, in addition to changes in drive technology, also debuted with changes to the cabin, it also promises the possibility of driving every 100 kilometers with an average fuel consumption of just over 5 liters per 100 kilometers.
In terms of interior changes, the Qashqai e-POWER gets an all-new touchscreen center screen in the center of the dash, an all-new gearbox shifter, a dedicated 100% electric drive button on the center console, and more. .
Another typical and familiar LEAF technology that we also find in the Qashqai e-POWER, albeit in a slightly more modified variant, is the e-Pedal (e-Pedal Step) system, which allows the rider, after a short acclimatization period, to accelerate and decelerate vehicle (almost to a static position, but still with minimal movement) solely and exclusively with the help of the "accelerator" pedal. To ensure safe driving, when the system is in deceleration and energy recovery mode, the vehicle's brake lights will also turn on when the pedal is released.
Together with the all-new and all-electric Ariya Qashqai, e-POWER is another step taken by Nissan to deliver on its Ambition 2030 strategy to achieve a 75 percent market share of its electrified vehicles in Europe by 2026.
Опубликовано: 28 августа 2023г., 17:55.
Прямая ссылка на пост «Nissan Qashqai e-POWER: Last step before all-electric drive»