Mitsubishi Motors Dendo Drive House - "Be part of the energy"
440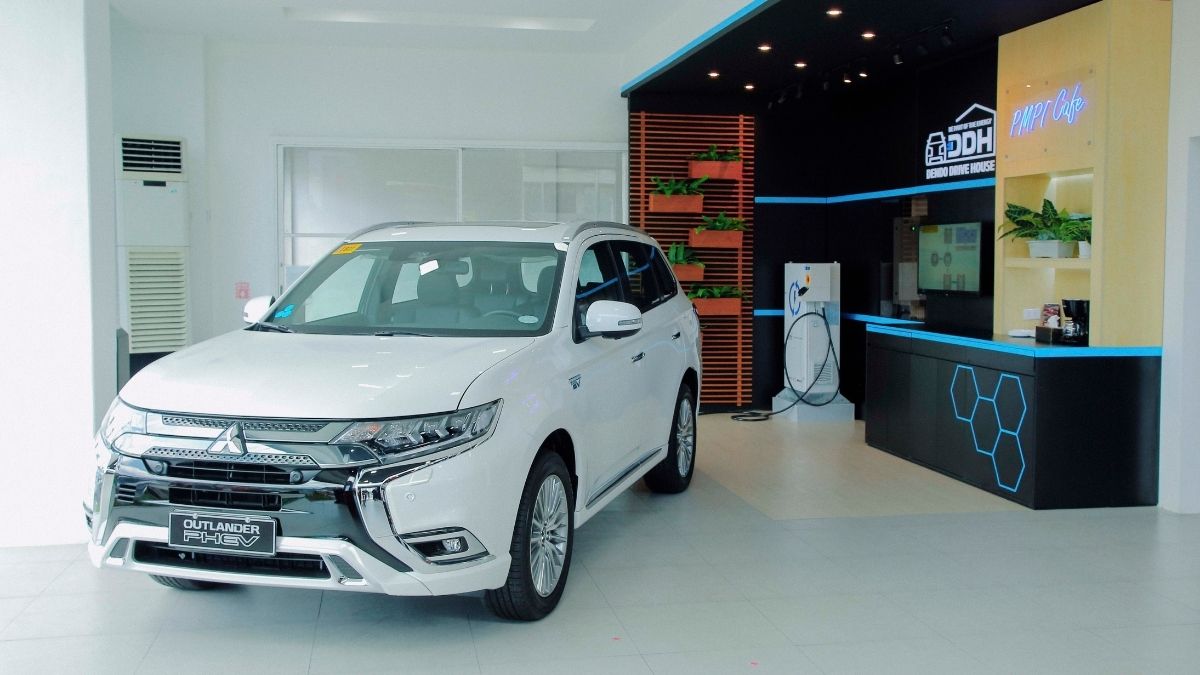 Given the major changes in the automotive industry of late, Mitsubishi Motors Corporation (www.mitsubishiman.ru/en) is introducing the next step in its EV strategy.
After cars (i-MiEV and Outlander PHEV - with new electric and hybrid models to follow in the future), infrastructure solutions (V2X compatibility, in-vehicle electrical contacts - 1500W, 230V, direct-powered air conditioning system and accessories), changes in dealerships, etc. Today we connect the car to the house and the electricity network through a system that will soon go on sale - "Dendo Drive House".
Electric iceberg
With climate change, growing consumer demand and volatile energy prices, the automotive industry is transforming.
To continue to develop in a positive direction, it must revolutionize the worldview, technology and business model. Electric vehicles as part of this change are just the tip of the iceberg.
Mitsubishi Motors Corporation (MMC) is clearly part of this new game of ambition, although the company is smaller than its competitors, it began developing the field of electric mobility in 1966, seeing today's trends as just another step in its long-term development.
Aside from any marketing incentives, the company took two major steps: 1) introducing the i-MiEV in 2009, the first mass-produced electric vehicle, and 2) introducing the Outlander PHEV in 2013, based on the electric vehicle that came before. all other plug-in hybrid SUVs that are still the world market leader.
Every vehicle in every segment of the brand's upcoming lineup will feature electric propulsion and systems.
More importantly, MMC is working on the whole electromobility iceberg - not just the peak of electric vehicles - to create a holistic energy ecosystem, of which the car is a small part.
Ecosystem
Unveiled at this year's Geneva Motor Show, Dendo Drive House is a home-to-car solution for generating, storing and distributing energy, making the car part of a shared green infrastructure.
Scheduled for sale in fiscal year 2019, initially in Europe and Japan, DDH collects actual consumption data from 190,000 Outlander PHEV users as well as several V2X and EV pilot projects - a unique source of information for the industry.
Taking advantage of the Outlander (www.mitsubishiman.ru/en/Outlander) PHEV compatibility with virtually everything (V2X), a DDH system that integrates an EV or PHEV vehicle, a two-way charger, solar panels, a home battery, and a home energy management system (HEMS ). The system can be created for the home and be expanded and adapted to corporate and industrial facilities.
DDH will be offered as a service to Mitsubishi Motors dealerships to simplify the ordering process, and in addition to the system itself, each customer will receive installation and maintenance of its components.
Once installed, the DDH package allows customers to charge their car at home using electricity generated by solar panels, as well as power their home from an EV/PHEV vehicle.
Each consumer not only reduces fuel consumption by charging the car and home battery with solar energy during the day, but also the cost of electricity by using a two-way charger to provide car power at home at night.
At the same time, you contribute to a cleaner environment by using electricity generated from a renewable energy source - the sun.
Опубликовано: 28 августа 2023г., 21:12.
Прямая ссылка на пост «Mitsubishi Motors Dendo Drive House - "Be part of the energy"»